RTLS technologies to optimize business performance
Ubiquicom provides advanced Real-Time Locating and tracking Systems (RTLS) for the efficiency and safety of corporate processes linked to production, supply chain and facilities. The company provides the best and most advanced technologies available on the market and is already recognized as a market leader thanks to the numerous installations implemented.
Are you a System Integrator who works in the digital technologies sector or a Software House? Are you looking for innovative solutions to support your customers in the technological and digital transformation of supply chain execution processes or other corporate processes?
Trust in Ubiquicom's experience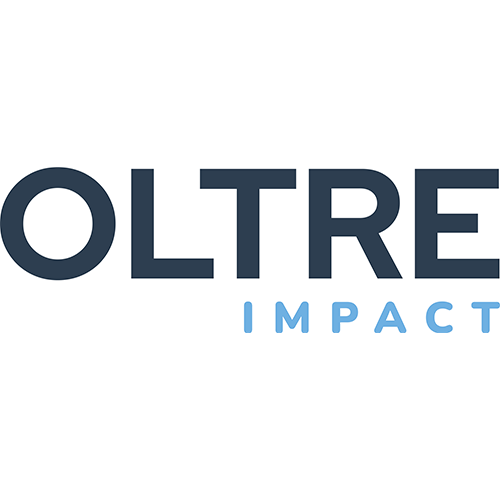 3,3 M€
Funded by Oltre III Fund, managed by Oltre Impact Sgr S.p.A., the main Impact Investing operator in Italy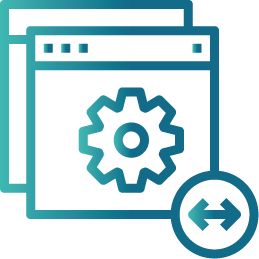 14K+
Installations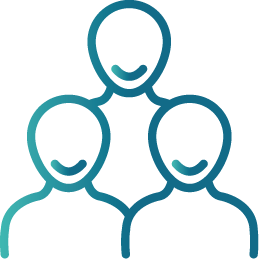 2,5K+
End-users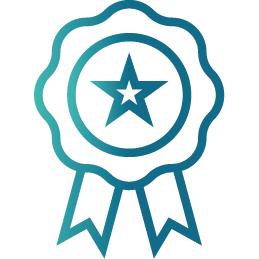 Gartner
2021 Magic Quadrant for Indoor Location Services, Global | 2022 Hype Cycle for Supply Chain Execution Technologies RTLS-based WMS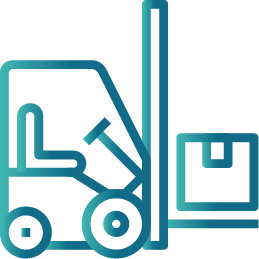 Logistics
Identifying and analysing the inefficiencies in warehouse processes with positioning and locationing systems and solutions.
The Ubiquicom solutions enable  corrective actions to be undertaken quickly and effectively.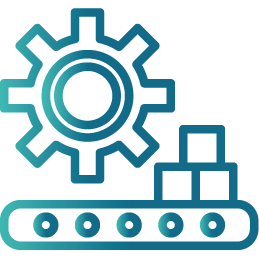 Manufacturing
Tracing the areas of inefficiency in the production processes with positioning and locationing systems and solutions.
The Ubiquicom solutions integrate advanced data analysis technologies to help companies improve productivity.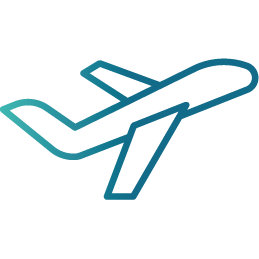 Transportation
Tracking and locationing of assets and people in transportation hubs, to analyse flows, automate procedures and optimise operations.
The Ubiquicom solutions enable time and costs to be reduced and to maximise the service levels offered to  customers.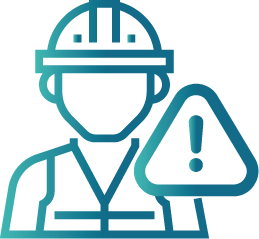 Safety & Security
Using the most modern and advanced technologies to ensure the safety of people and objects, identifying and preventing dangerous situations for equipment, personnel and vehicles.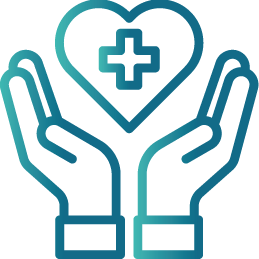 Healthcare
In a context where patients, personnel, equipment and materials are moved constantly, the Ubiquicom solutions are designed to optimise the processes and logistics within health care environments and to reduce the risk of errors.
Over the years Ubiquicom has helped numerous companies improve their corporate processes, reduce management costs and increase efficiency.
Discover which companies have taken advantage of Ubiquicom's know-how to improve their productivity!
Partner
Program
The Partners, by selecting the Ubiquicom technology as a strong competitive lever for development of their business, gain access to all the tools necessary to design and implement advanced RTLS – Real-Time Location System solutions or enrich the relative applications of the RTLS component.
Paolo Vivani
Managing Director CLS
"iDAC can be defined as a laboratory in continuous development which is able to satisfy the needs of Industry 4.0 in a truly transversal manner. The aim of CLS is to offer value-added services to our clients to improve the industrial processes, streamline procedures and optimize their business. The CLS iMation team, which consists of highly specialized and digital native engineers, works constantly towards the development of new solutions which are able to satisfy the greater levels of prediction required to improve the corporate processes with the aim of supporting the digital transformation which modern companies need to implement"
Purchasing Manager, Logistics Industry
A Reliable And Competent Partner!
"We collaborate with Ubiquicom since 2017 and our cooperation is continuously growing in a very friendly, transparent and constructive way. The entire Ubiquicom team, starting from the commercial department to the technical and support departments, is really prompt and capable to support the customer. Ubiquicom's products are at the forefront and meet the current market needs, always with an eye on possible future developments. Our overall experience is very positive with this supplier."
IoT Senior Product Manager, Logistics Industry
One solution to locate them all
"Ubiquicom proved to be a competent company ready to seize new opportunities with an approach always aimed at innovation."
Head of Technology, Logistics Industry
Very good products to recommend
"The Ubiquicom team is very competent and was able to advise us very well. We were able to find the right technical solution for our problem."
Paolo Sito
Commercial Manager of Present
"The collaboration with Ubiquicom has enabled Present to accept the challenge posed by SAVE and to implement, with the suitable technological support, a project which appeared ambitious and challenging due to the innovative impact contained in the implementation requirements. The role of Present's System Integrator guaranteed control of the project up to its final test and coordination of all the activities supporting the implementation. Being able to satisfy the needs of the Customer with a proposal which constitutes an example of the application of highly innovative technologies and which required highly complex design and setting up activities for the overall system was an enormous satisfaction."