SHINDAN
Remote forklift diagnostics
Why use SHINDAN?
SHINDAN is the TrackVision add-on that allows the remote diagnostic service for detecting anomalies in material handling vehicles. The system allows reducing the technicians' on-site traveling with a positive impact on productivity and on the reduction of vehicle maintenance costs.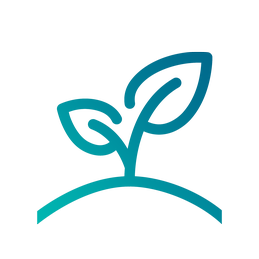 Environmental sustainability
Reduced travel made by technicians leads to lower emissions of pollutants, more rational management of spare parts, and more timely vehicle maintenance. In addition, it optimizes the operation of forklifts, avoiding premature deterioration.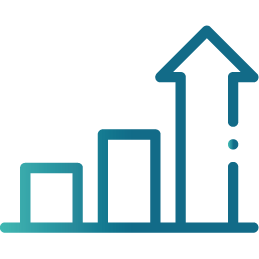 Improve forklift performance
Remote diagnostic services help in optimizing vehicle maintenance, ensuring safe machines with optimal performance.

Improved productivity
Thanks to the reduction in diagnosis and intervention times, workflows suffer fewer slowdowns, resulting in increased productivity.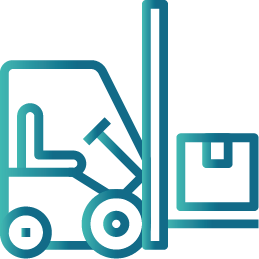 Remote forklift connection
SHINDAN allows to build a wireless bridge between the machine and the maintenance technician who can take action and diagnose faults without being present on site.

More immediate interventions
The technical staff can perform more interventions thanks to remote diagnostics management, which has improved their efficiency.
How does it work?
Manufacturers of industrial machinery offer diagnostic and configuration tools for their machines.
The main features implemented are:
diagnosis of anomalies on the machine
configuring specific features, such as speed limitations, machine behavior, advanced functionality.
Usually, these tools are owned by manufacturers and use the CAN Bus as a communication interface with the machine.
A laptop and diagnostic software, along with a USB adapter – CAN Bus, are available to the maintenance technician to connect to the control unit of the machine, which is then linked to the BlueBox.
Through the use of 2 BlueBoxes – one connected to the machine and one connected to the adapter supplied to the technician – thanks to SHINDAN, a wireless bridge is created removing the need to be physically close to the machine and thus giving the technician the possibility to intervene remotely.
Usually, these tools are owned by manufacturers and use the CAN Bus as a communication interface with the machine.
UBIQUICOM won the Vodafone Call – Action for 5G 2022 with SHINDAN, the remote diagnostic solution for the detection of anomalies in industrial equipment.
The principal advantages of remote diagnostics
The main advantages of remote diagnostics of forklift truck anomalies and failures:
the immediacy of the diagnostic activities determines a drastic reduction of the resolution time
timely solution reduces downtime due to excessive maintenance and wear due to malfunctions
immediate knowledge of the problem allows optimized handling of spare parts
the remotization of the diagnostic activities introduces important savings compared to the costs of maintenance and fault management and limits the number of movements of technicians in terms of environmental sustainability and energy saving.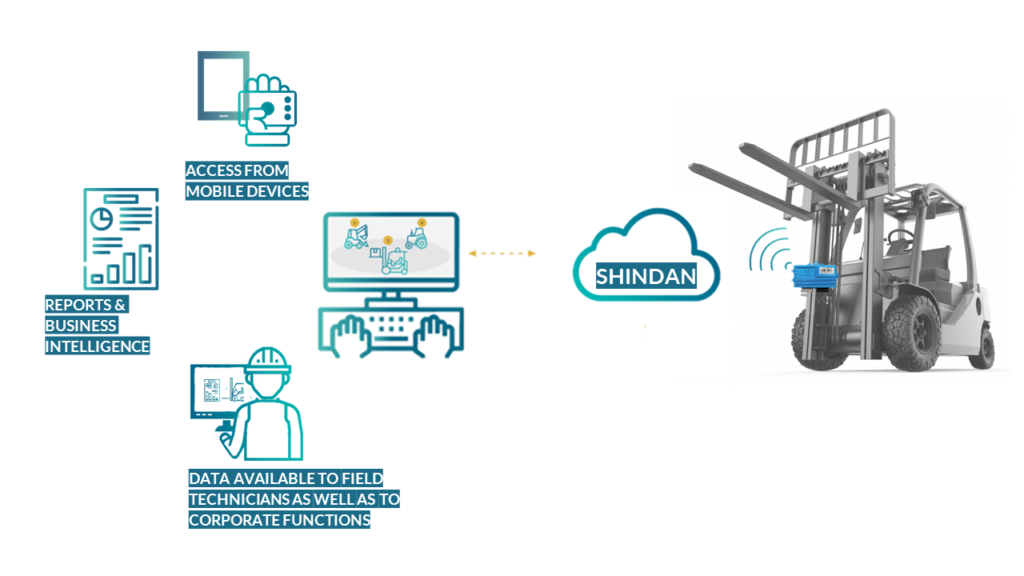 Contact us for demos, brochure or more information