Manufacturing Locator Suite
RTLS for tracking assets and optimizing production processes in manufacturing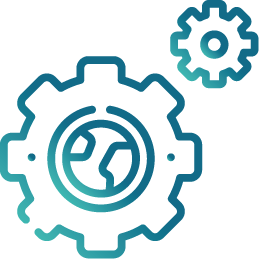 Integration with WMS and MES
Integration enables intelligent management of production processes by introducing a level of governance that optimizes lead-time and maximizes resource use

Operations more automated
Automation allows to speed up activities and increase the safety of workers in hybrid production environments

Hgher levels of compliance and quality
Human error is reduced, inventory control is more efficient, and data is more accurate and visible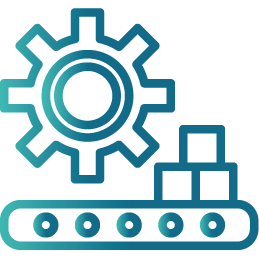 More efficient management of semi-finished and finished products
Goods tracking increases visibility on stocks and production lines
What is the purpose of
Locator Suite?
Locator is Ubiquicom's software platform that enables:
real-time location
tracking of people, vehicles and assets
telemetry
real-time management of complex location-based events
collecting a large amount of field data and strategic information to improve decision-making processes.
The Locator platform, based on standard architectures and protocols, can communicate bi-directionally with countless types of devices and process field data generated from dozens of different location technologies.
Using all the collected field data, the Locator platform calculates the position of each monitored object, performs actuations, and generates position-based events, making all historical and real-time position data available to other software tools.
Strong points
The UBIQUICOM Locator Suite dedicated to Manufacturing is the ideal solution for efficiently and effectively managing the production process and order management: from inbound to shipment.
In particular, the Manufacturing Locator Suite allows you to:
Production workflow optimization: semi-finished products are tracked, and operators located to streamline production processes
Trace the supply chain and transport: goods are tracked in all stages of processing, until their journey to the final destination
Define new inventory management standards: semi-finished and/or finished items are localized and their position is known all the way from the end line to the shipping
Increase safety standards: the safety of operators, goods and assets is significantly increased thanks to the organization and control in real-time of handling flows
Contact us for demos, brochures or more information
Over the years Ubiquicom has helped numerous companies improve their corporate processes, reduce management costs and increase efficiency.
Discover which companies have taken advantage of Ubiquicom's know-how to improve their productivity!