PERSONNEL SAFETY
ACCIDENT PREVENTION IN A PRODUCTION ENVIRONMENT
PERSONNEL SAFETY SYSTEMS IN A
PRODUCTION ENVIRONMENT
How to reduce risks for personnel safety in the workplace?
Workplace safety is a top priority, and the use of wearable sensors can significantly reduce risks for personnel, whether they work alone or in a production setting. These devices, which can also be integrated into personal protective equipment (PPE), constantly monitor the worker's location anonymously and can issue alarms to the control center in case of danger.
Implementing a real-time monitoring system is essential to mitigate risks. The systems detect hazardous situations through data collected from the sensors and immediately send alerts to the worker and the safety team.
Furthermore, the data collected from the sensors can be used to analyze workplace risks (e.g., near misses) and implement preventive measures and risk assessments.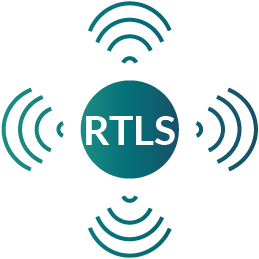 RTLS technology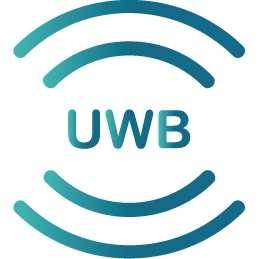 UWB technology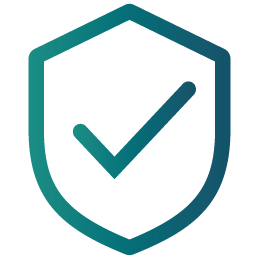 Worker safety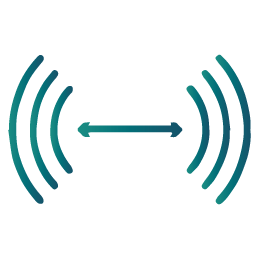 Wide range of coverage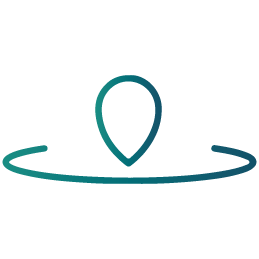 Accurate and anonymous localition
DATA COLLECTION AND TRANSMISSION
TO THE CONTROL CENTER
What data do worker safety devices detect?
Access to hazardous areas
Danger of collision with industrial vehicles
Alarms sent by the worker
Access control and authorization for individual workers
Reports and/or alarms for interference between work teams
uTag2 is a wearable device designed for collision avoidance with moving vehicles (e.g., forklifts and other company vehicles). It features two configurable buttons, an acoustic buzzer, LED, and a haptic actuator (vibration).
The batteries ensure a lifespan of two work shifts (16 hours).
The same device can also be used for personnel tracking in workplace safety applications, fully respecting privacy. It was developed to enhance workplace safety and ensure compliance with regulations by effectively monitoring the health of individuals engaged in indoor or outdoor work activities.
uTag2 is also suitable for improving industrial accounting, as it allows cost allocation and accounting for the time spent by specific resources in different areas.
The Third Eye personal tag is an innovative wearable collision avoidance device that takes workplace safety to the next level.
It features a configurable soft-touch button, an acoustic buzzer, LED, and a haptic actuator (vibration).
Thanks to long-lasting batteries, it operates for up to 5 days without the need for recharging.
As with UTAG2, the same device can be used for personnel tracking in workplace safety applications, fully respecting privacy.
uTag T is Ubiquicom's new hardware device for location tracking in the absence of RTLS infrastructure (also ideal for large outdoor contexts). It's designed to ensure the safety of individuals performing solitary work, in isolated/remote areas, or in contexts with potential safety risks.
Lightweight, portable, soft-touch, and customizable, uTag T is an individual device that, through Real-Time Locating System (RTLS), GPS, and Bluetooth technologies, enables personnel tracking and contributes to the digital transformation of safety.
It's a useful device for various purposes: from safety for lone workers (e.g., guards, couriers), to service operators like valuables transporters, event stewards, bodyguards, urban hygiene workers, cleaning service operators, to access control without the need for physical barriers and calls for maintenance and replenishment interventions on production lines.
Contact us for demos, brochures or more information